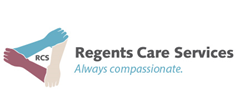 Toronto, ON (PRWEB) November 17, 2014
Regents Care Services, an at-home health care service provider, has announced exciting news for seniors in the Toronto area. The Toronto City Council has put together a Toronto Seniors Strategy that is meant to make Toronto more senior friendly.
The changes that the new strategy puts into place include an expanded Community Paramedicine program, more friendly transportation options for seniors and more access to care provided in the home, allowing seniors to enter the golden years at home, where most seniors would prefer to be. The changes that Toronto is about to experience have been in the works since May 7, 2013, when the new ideas were created by the Toronto City Council. In total, there were 91 strategies introduced to the council, with a large portion of them ready to be implemented in the New Year.
Toronto will soon be considered an age-friendly city to live, which means that seniors will be able to live comfortably in Toronto without excessive difficulty getting around, having a social life or living the golden years in a positive manner. The focus is on how to make life easier for seniors that begin to have difficulty with getting around, forcing isolation at home and creating a less than optimal mental state of mind. At a time when seniors should be enjoying life by getting out and spending time with family and friends, many find that it is too difficult and wind up isolated and depressed. Toronto has set out to turn things around, making Toronto a livable city for seniors.
Regents Care Services strongly believes in the ability to age at home in comfort. The company provides at-home care services that make it possible for seniors in all stages of life to do just that, live in a home that is familiar and comfortable. The company provides everything from professional medical care to comforting companionship for seniors that become alone and isolated. The services provided by Regents Care Services are available on an as-needed basis as well as a live-in opportunity. The services provided by Regents Care Services in combination with the impending changes of the city of Toronto will make Toronto a great place to age.
Anyone that would like more information about the services provided by Regents Care Services can visit them online at http://regentscareservices.ca/ or call 1-855-529-4242.
About Regents Care Services:
Regents Care Services provides holistic, quality care for aging seniors, whether medical care that is required at home or help with everyday needs. The goal of Regents Care Services is to meet the needs of all seniors in a caring nature that allows all seniors to fulfill the dream that 80 percent of Baby Booms have today to age at home. The staff at Regents Care Services is diverse, educated and compassionate, providing seniors in all stages of life the desired and required level of care for mental and emotional well-being.